Tuesday, December 19, 2006
Friday, December 15, 2006
What a wonderful evening. As the title says it was all about knitting headbands and watching hockey. I'm making a couple of my students headbands. Isn't it a lovely thing when you show your DD (who has told me NOT to knit anything else for her) patterns and she finds 4 she wants??!!?? Go figure. But the heartwarming part of this is when asked if she wanted me to make any for her friends for Christmas gifts, her response was, "No. I want them to ask where I got my headband and I'll be able to say that
my mommy
made it just for me." Sixteen year olds are chock full of surprises. Guess my vow not to knit any gifts this year has gone out the window. Why oh why didn't I think of these months ago????? Ahem..... Hockey news, the wonderful
Los Angeles Kings
beat the San Jose Sharks last night at the Shark Tank. Way to go Brust and Kopitar!!! Kudos also to Cammelleri and Armstrong.
My dear readers, it has been a while since I posted. Lots of stuff going on the past few weeks. Emotional and I haven't wanted to "go there" cuz I'd never be able to stop crying. My oldest daughter turned 21 on the 8th. We haven't talked in 2 years. It was a rough, rough day. To add to that, youngest DD was going to see her dad that afternoon. She hasn't seen him in 8 months and it was a little nerve racking. It's been her choice not to see her dad. She saw him Sunday again for a trip to Disneyland to celebrate her sister's birthday (yes he is the epitome of the "Disneyland" dad; that's about all they ever did); spent the night at his house, and guess what? Being with him makes her physically ill. She woke up at 2am and the vomiting went on for about 2 hours. Great. She made it to school Monday on very minimal sleep and Tuesday when she woke up, she was dizzy, nauseous etc. Lovely man. Folks, there's a reason I have restraining orders!!! Anyway, that's the short of it.
So other knitting news, I finished BF's mom's socks, cast on another pair for her and now have 2 headbands in the works. What do I want to do today???? Knit all day. Where am I? At work. At least it's the end of the semester. Finals next week. The joys of working at a university. Perks? Many.
Aaaakkk. Camera challenged again today, did you notice?
Well, the boss is emailing me with some tasks for today. Everyone have a wonderful Friday and a beautiful weekend.
ETA: tried to add photos, not enough time to resize!!!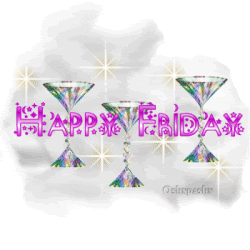 Posted by

Kelly
at 8:26 AM
No comments: